Listen for yourself to Ray lie about the July 18, 2018, Tentative Agreement giving the LA/LB steady crane drivers more guarantee money.
Here is the Tentative Agreement: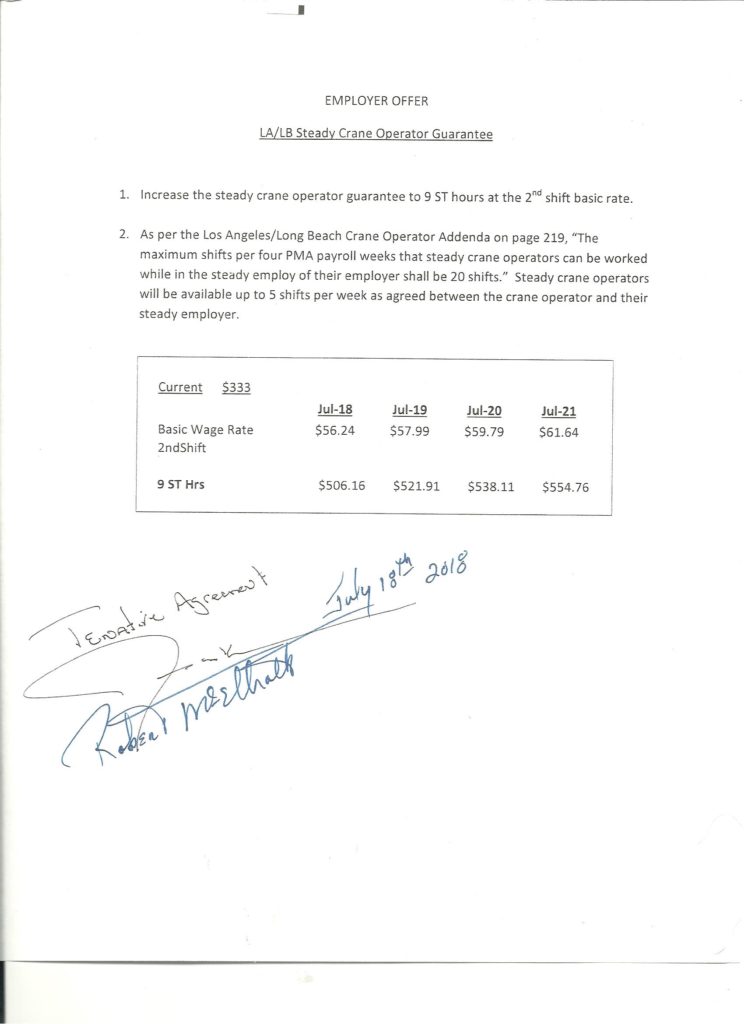 And here is the recording:
Who would vote for this liar?
It is NOT a Local 13 Agreement. How can it be without a single LA/LB JPLRC signatorie?
Plus, according to the PMA Annual Report, Local 13 does NOT have a signed Local Port Supplement.
Check your facts Ray.
Homey don't play that.
Vote for Willie Adams and Ed Ferris.
Stop Local 13's and Local 63's bullshit.