Check out the Fourth Amended Complaint filed in Eric's lawsuit.
The following file was obtained through the PACER system.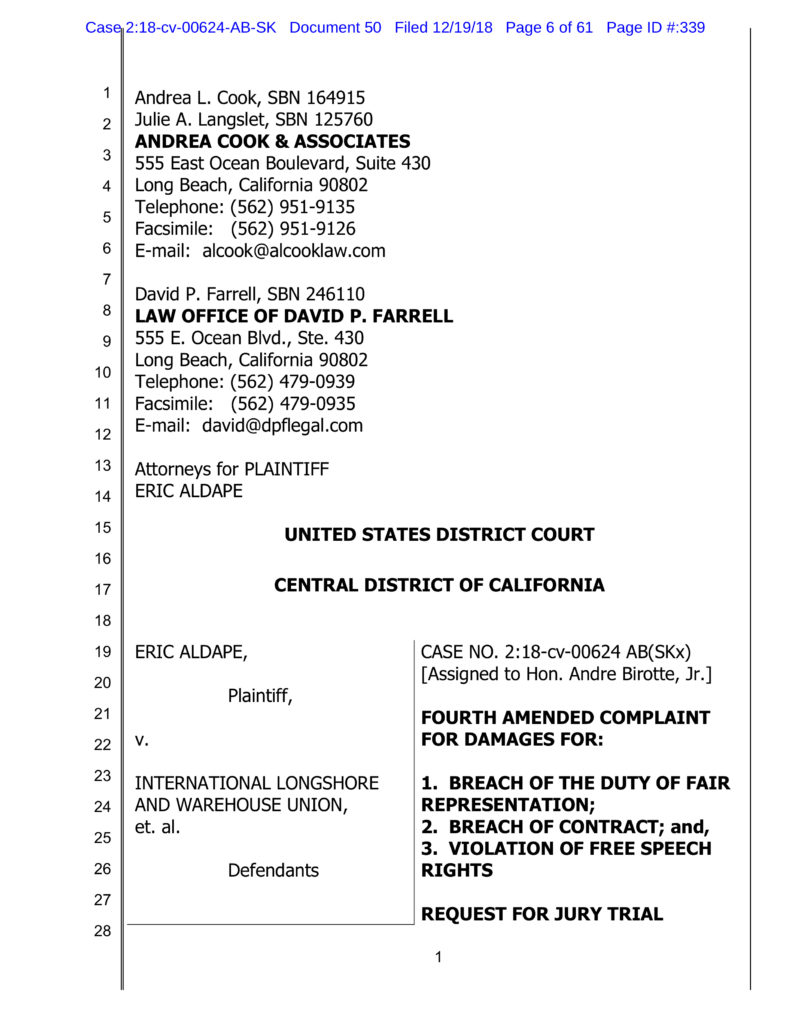 The actual Fourth Amended Complaint starts on page 6 of the following PDF file.
My favorite part is first sentence of item 35, on page 13.

Here is the complete document: 
Enjoy the read, the document speaks for itself.
Call the ILWU and ask them how they plan to fix this.