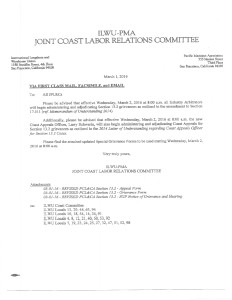 Larry is a nice guy, and a really good lawyer, but he is not neutral and he is no outsider.
Larry was representing Local 19 in 1983 when I transferred from PMA San Francisco to PMA Seattle.
In the mid-1990s Larry took over representing Local 23 in Tacoma after longtime ILWU attorney, and son of Local 19 dispatcher Dewy Dugan, Bob Dugan retired.
Here is one of the numerous NLRB settlement postings Larry signed while representing ILWU Local 23.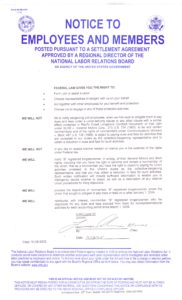 Neutral? I don't see how. His first inclination is always going to be to protect the ILWU.
From outside the industry? Come on!
This is just the latest in a long line of cons being run by Pinky and The Brain.
Starting in 2008, the ILWU and PMA agreed to modify Section 13.2 and replace the local Arbitrators with a "neutral panel," but were unable to figure out how to do it for the entire term of the Agreement.
CLRC Section 13.2 History 2008 to 2013
During the 2014 Negotiations, the ILWU and PMA agreed to "appoint the following individual from outside the industry to serve as the Coast Appeals Officer under the Section 13.2 procedures; [name]."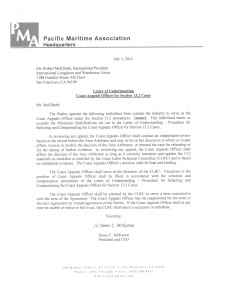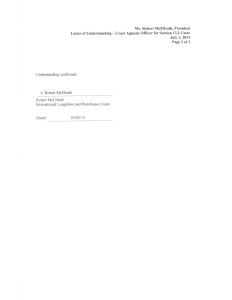 The LOU claims the Coast Appeals Officer shall serve at the direction of the CLRC, but we all know that means at the direction of Big Bob, aka "The Brain."
All Big Bob's Arbitrators are in place and in Southern California, doing his bidding. Right Mascola?
$55/day bonus pay to dayside steady crane drivers, without assessments, no problem.
Make whole Crane payments of up to $178/day to Hall crane drivers, without assessments, no problem.
Robots are taking over the docks, without assessments, no problem.
Pinky and The Brain's plan to take over the world, without assessments, no problem because they will both walk away millionaires and leave the unfunded benefits for the rest of you.
More to come.
Chug, chug, chug……