Jerrod Faker has to be the stupidest member of Local 23, and now he is the Chair of the Union Labor Relations Committee.
While he was the B-man representative he applied the "what ever I feel like" rule to deregister numerous people, because he felt like it.
Jerrod arbirtarily refused to accept a medical excuse because it was not date stamped. Date stamped?
Jerrod arbitrarily refused to allow a B-men to correct a mistake made by his Doctor, who wrote the wrong date on his excuse, because "he should have known better."
When questioned about why he was doing what he was doing, Jerrod's response was; "he has other problems."
Jerrod Faker has invited the NLRB to investigate his behavior, and the behavior of the PMA morons who are colluding with him.
Here are the latest NLRB Charges filed against Local 23 and PMA, related to their unlawful deregistration of B-men: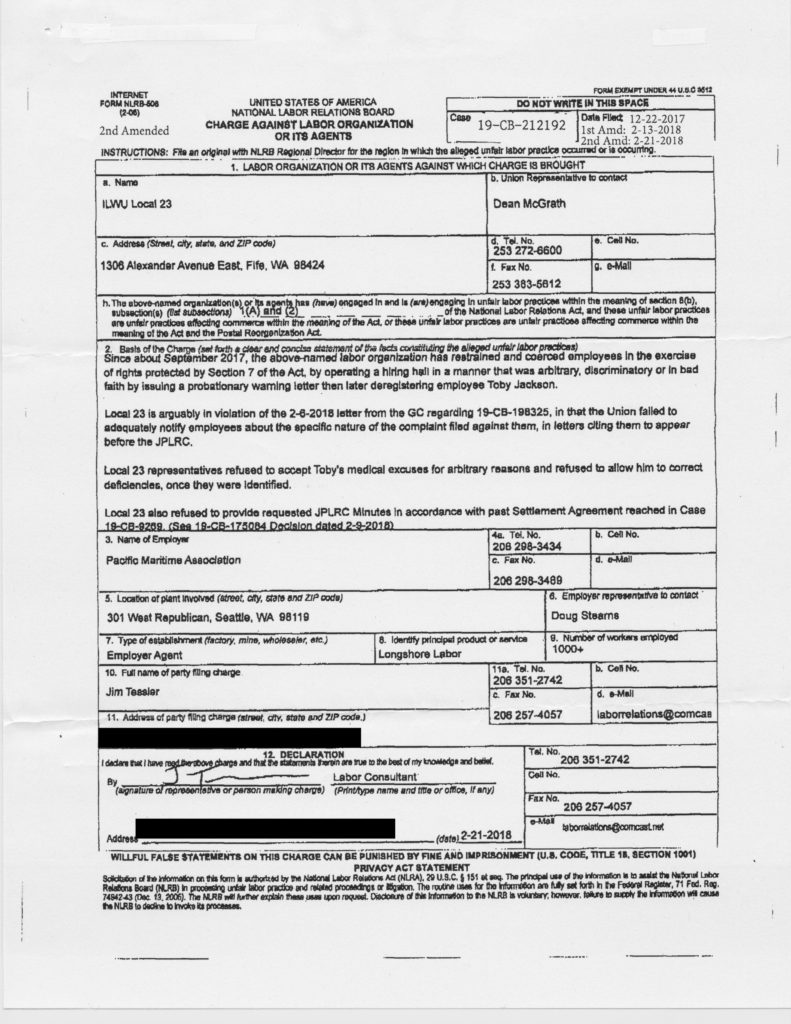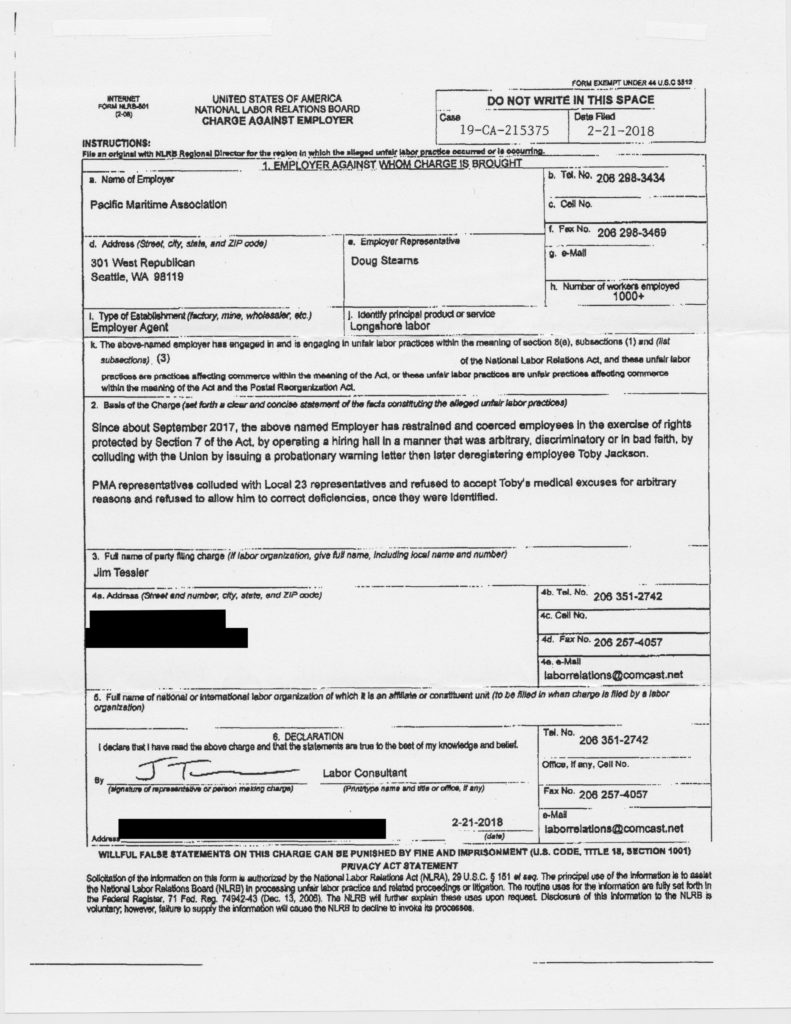 Or for those who prefer PDF; NLRB 19-CB-212192 – 2nd Amended & NLRB 19-CA-215375.
If Jerrod Faker and his PMA buddies deregistered you, or someone you know, you should file a Charge with the NLRB. Chances are good that your rights were violated as well.
DO NOT let a dumbshit like Jerrod Faker take your, or anyone else's, job away for unlawful reasons.
Tell, and show, Jerrod Faker that an injury to one is really an injury to all.
More to come….