Here is our latest NLRB posting, which will be coming to Local 23 and Local 23's website in the near future.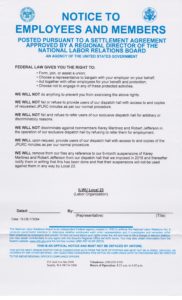 And the letter Dean got from the NLRB;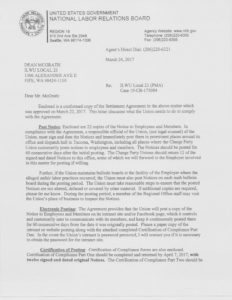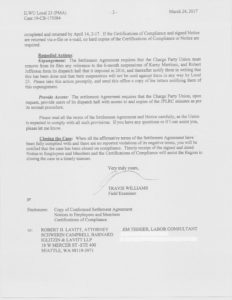 Or for those who prefer PDF; NLRB 19-CB-175084 Settlement letter
Not only did Local 23 refuse to provide JPLRC minutes in violation of a previous Settlement Agreement, Local 23 got called out for having different penalties for members from other Locals.
All users of the Dispatch Hall (including casuals) are entitled to JPLRC minutes, all they need to do is ask. There are no secrets on the waterfront.
Local 23's explanation for putting members on 6 months no travel to Tacoma, instead of the $50 fine they charge their members, is that they have no way of getting a hold of  Voluntary Travelers to collect the fine.
Right, no way to get a hold of a Registered member of a sister ILWU Local.
PMA knows exactly how to get a hold of every longshoreman. Nice try boys.
Yesterday Region 19 found merit to another NLRB charge, against Local 19 this time, and asked if I would be agreeable to filing additional charges against the International and PMA, related to the requirement that the PCLCD grievance machinery be exhausted prior to filing NLRB charges.
Thanks Rich and Dean, you have given us the opportunity to make changes in the PCLCD grievance procedure and shown us your true colors.
More to come….