Corrupt Union Officials have weaponized the PCLCD grievance procedure and are using it to get rid of members they want out of their "Social Club."
Frank Ponce de Leon, Cam Williams, Bobby Olvera Jr., and their corrupt friends on the Local JPLRCs have refused to process grievances like the one against paying the Steady Crane drivers $55/day off the books; have faked JPLRC Meetings; have gone after members that threaten their power using a Trail Committee to fix it so they can't run for Office for 13 years; have gone after members by getting them time off work for talking about discrimination grievances at Executive Board Meetings; and have allowed a member to be deregistered because of political cartoons; all while processing a Union Complaint from Ramon Ponce de Leon and agreeing to increase the guaranteed pay for steady crane drivers to $1,000 for the 2 days per week they get paid to stay home, without opening the contract or ratifying the Agreement; and burying the Employer Complaint filed against, Chris Viramontes, the past local 13 President who admitted he invested $130,000 to help start the Port Medical fraud.
This is the same Chris Viramontes who claimed to have nothing to do with Port Medical in his original 13.2 Complaint filed in 2012, and in his retaliation Complaint which resulted in the deregistration of Eric Aldape in 2017.
There was a day when PMA would not have allowed these corrupt Union Officers to do what they are doing. I know this because I worked for PMA for 9 years, back when it was run by men who had honor and compassion.
The current PMA leadership is the epitome of Union dominated wimps.
The entire Grievance Procedure of the PCLCD is being used to protect the corrupt activities of the Union and PMA, mostly by simply refusing to process Complaints or requests for 6 months so the individuals will be time barred from any legal action.
In some cases the Union and PMA have fabricated meeting Minutes which they never provided to the member, then they argued he had no right to litigate because he failed to appeal the JPLRC Decision they admitted they failed to provide.
Quite a few members, B-men, and casuals reach out to me for help.
It is my belief that given the level of corruption in-house, the only option to address discrimination complaints, registration complaints, training complaints, or any other JPLRC Decision is to go to the outside and get a good lawyer.
A good lawyer like Dan Stevens of Stevens & McMillan.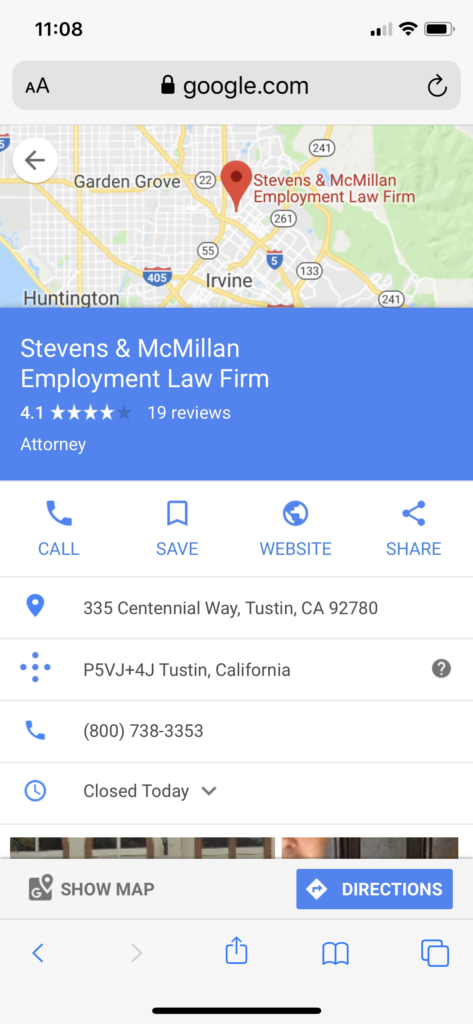 Watch the Ruth Bader Ginsberg movie if you want to know what it will take to get what you have a right to have.
Tell Dan you got his number here, 12 referrals and I get a free 6 inch Subway.
It is time to stop these corrupt conmen from ruining the ILWU.