Caucus Delegate Flier #2 was handed out at the Local 13 Dispatch Hall this morning.
Big changes to the Section 13 Discrimination procedure, but NO equalization.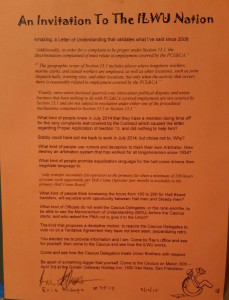 Looks like the Caucus in San Francisco, on March 30th – April 3rd is going to be interesting.
Big Bob is going to retire with a bang.