Here is the PMA 3-year Contract extension proposal.
At least one ILWU Local believes in sharing information with their members. (It is not Local 19 or Local 13)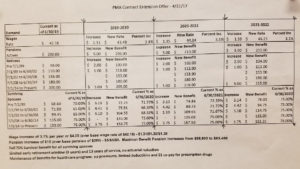 Or for those who prefer PDF; PMA 3-year extension proposal
Give the membership all the information and let them make the right decision.