What did Local 19 LRC Representative Paul Wasbrekke think was going to happen when he started wearing Thug t-shirts like this to JPLRC meetings?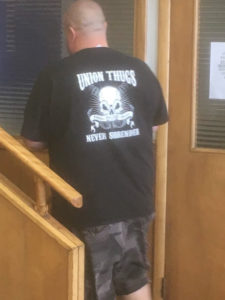 Does it surprise anyone that a wannabe thug like Dispatcher Greg Anthony would act the way he did on August 7, 2017, when he belly bumped a member across the dispatch hall while threatening to kick his ass?
Loud mouth bully Rich Austin and his crew have been throwing their weight around, threatening and intimidating any longshoreman who dare to disagree with them or question them in any way.
Now PMA and Local 19 and the Seattle JPLRC get to explain to the NLRB what their employee, dispatcher Greg Anthony, was doing belly bumping and threatening a member who dared to stand up to him.
Check out the Complain and Notice of Hearing Local 19 and PMA just received;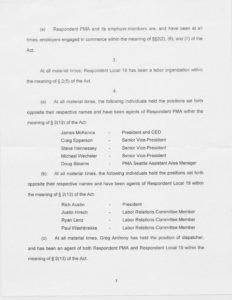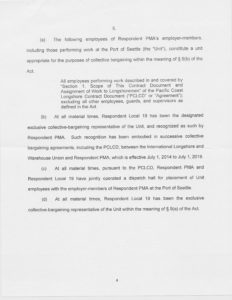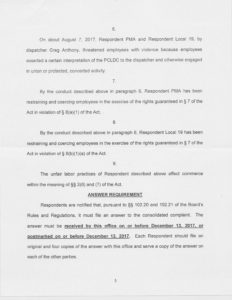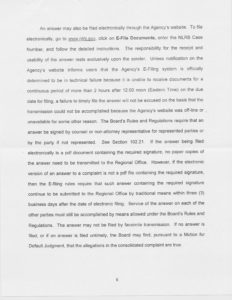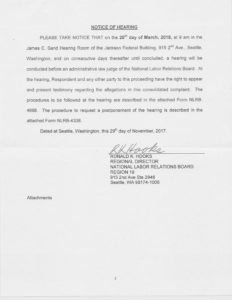 Or for those who prefer PDF; Belly Bump Complaint and Notice of Hearing.
Actions have consequences.
On March 20, 2018, Rich Austin and Greg Anthony get held accountable for their actions.
Time to stop the bully boys of the ILWU.
It only takes one member to step up, but DO NOT expect that it will stop unless every member steps up and says NO to the bully boys like Rich Austin, Greg Anthony, and Big Baby McEllrath.
Chug, chug, chug……