Check out the new flier passed out at the Local 13 membership meeting last night.
Steady hammerhead drivers and their Employers have been violating their agreement to send transtainer jobs to the Hall, since 2003, and were covered-up by current International Officers.
Everyone of the Officers listed on the JPLRC Minutes on page 2, except D. Serrato and D. Brunac, were President, Vice-President, or Secretary/Treasurer, of Local 13 after 2003, and refused to enforce the agreement NOT to assign steady hammerhead drivers to transtainers.
The list also includes current International Officers; Vice-President Bobby Olvera Jr, and Coast Committeeman Frank Ponce de Leon Jr.
NOT one of them enforced the agreement, and they all knew what was happening, in fact past President Jo Jo Cortez was doing it himself last week.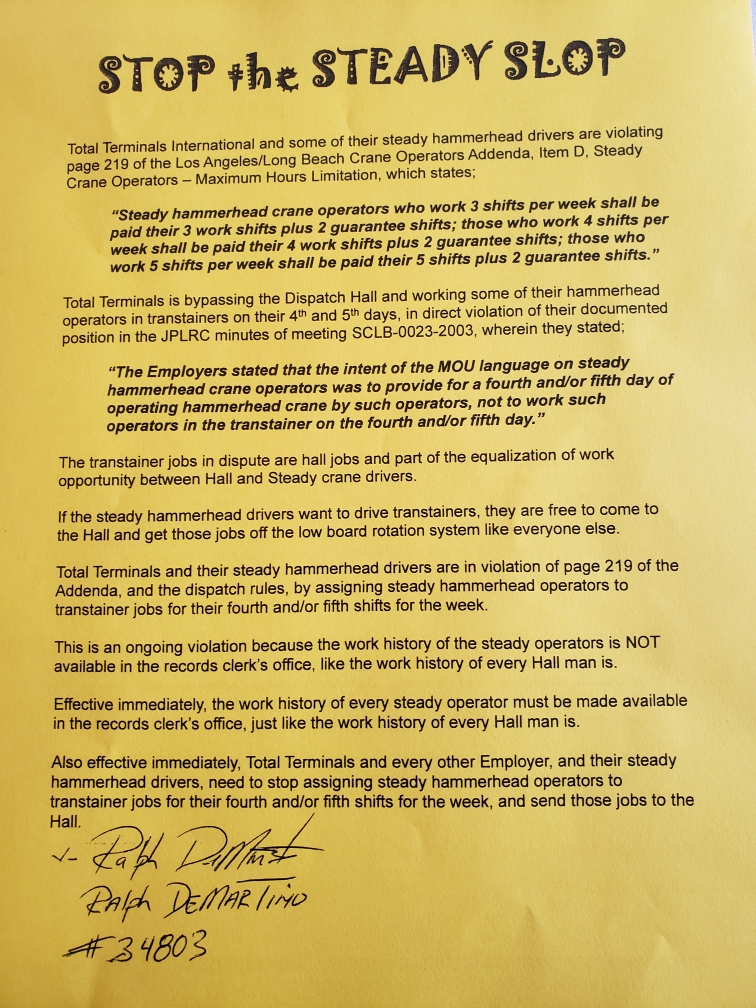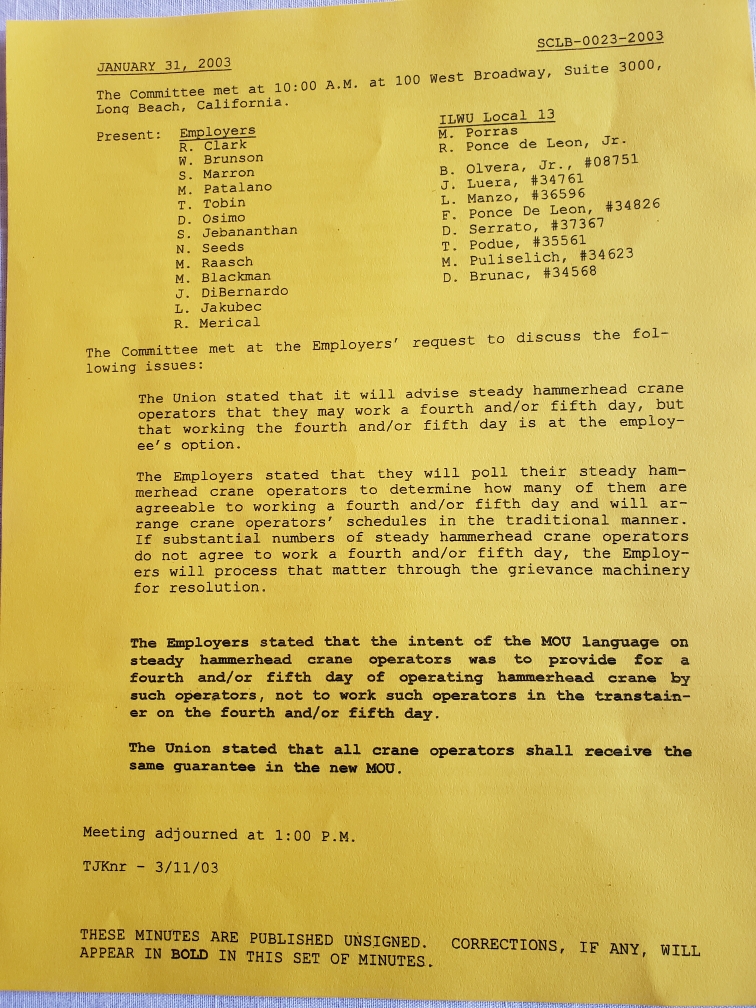 This will continue as long as the steady crane drivers employment history is hidden from the Hall men.
Time to put the steady men's work history in the Records Clerk's Office, just like the Hall men's work history is now?